Strategic partnership on empowering informal groups and young NGOs (Erasmus+ KA2)
We know how hard it is to build an idea starting from zero: How do we set up a brand? How do we organize ourselves? How do we set and achieve our goals?
When we first started we got that help. Now, it's time to give it back. 
We are very happy that we kick-off the NGO.Sustainable programme! Through this project, we will offer the tools 🛠️ to small groups and new initiatives to organize themselves, set their goals and meet them, making the change they'd wish to see in the world.
Here you can find the key Intellectual Outputs of the NGO.Sustainable Poject
9 month mentoring
 Of 8-12 young local NGOs to run organizations sustainably, as well as helping them reach their target audience
5 Module Video Course
On sustainable development of organizations on Strategic Planning, Communication, Project Management and Digital Transformation for members of organizations  
5 Day Online Challenge
 between 250 members of organizations on Sustainable Development
E+ Ideathon - Bansko Edition
6-day program for Youth NGO leaders & Project managers to submit their KA2 Small-scale project idea during a live ideathon in Bulgaria, even if they don't have prior experience, knowledge of Erasmus+ or partners from before.
Networking & Community-Building for members of young organizations
Building a sustainable online community for members of young NGOs and informal groups from all areas of Europe in Erasmus+ Youth Academy https://www.facebook.com/groups/erasmusplusacademy, providing support and peer-to-peer learning on the topic of Sustainable Development of organizations.
Enriching and adding on the vast pool of Sustainable Development Resources of Erasmus+ Youth Academy
Start of Personalized Mentoring of Young NGOs and Informal Groups on a local level
April 27th - May 2nd 2022
April 27th - May 2nd 2022
NGO.Sustainable Training Course
June 15th - July 12th 2022
June 15th - July 12th 2022
NGO.Sustainable Month on Erasmus+ Youth Academy
Personalized Mentoring of local Young NGOs and Informal Groups finishes
Offline Coordination Meeting
Online Challenge for members of Organizations
5-Module Course on Sustainable Development of Organizations are online!
The organisations and people behind the project who we join forces with and grow together.
Synergy Bulgaria
Bulgaria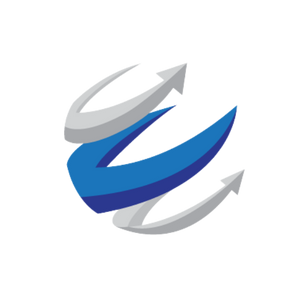 Fundacja Europejski Instytut Outsroucingu
Poland
The NGO.Sustainable project is approved by the Bulgarian National Agency under the project number: 2021-1-BG01-KA210-YOU-000033934 and it is co-financed by the programme of the European Commision
This page and each element connected to this page reflect only the author's view and the European Commission is not responsible for any use that may be made of the information it contains.