ABOUT ROES COOP
Roes Coop members have a common neurosis towards innovative non-formal education approaches. This drive became their compass while setting the vision and the mission of our company. 
Our vision is to create an open world where everyone has learning opportunities to develop and grow. In simple words, more educational approaches, more options for people to grow.
Our mission is to redefine experiential learning by offering fresh and professional learning programs through customized methods and approaches.
THE PILLARS
All Roes Coop activities are based and thrive towards four pillars
Personal Growth
Allowing the development of personal fulfillment, interpersonal skills, well-being and healthy lifestyle. 
Professional Development
Enhancing Entrepreneurship skills, employability skills, teamwork and communication skills and experiences.
Ensuring and stimulating an inclusive and solidarity society open to everyone working beyond gender, social, racial, health, political, or religious boxes.
Sustainability
Promoting sustainability as a holistic idea of environmental protection, mindful use of resources and healthy relationships.
the STREAMS
Roes in Greek mean streams. Roes are the streams that even though they were working separately, (in parallel and together on different occasions since 2013), they decided to come together and create a river that blends their different approaches in a holistic fresh learning experience.
Explore the 13 educational streams that you can experience with us:
working since 2013 together and in parallel they decided in 2020 to create Roes Cooperativa
Stella Nasiakou
Educator & Artist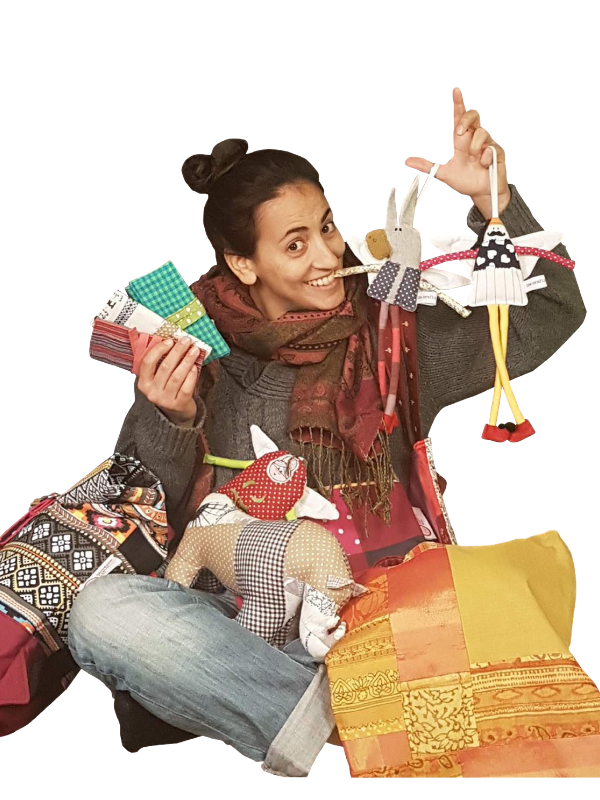 Panagiotis Mamouzakis
Trainer
Ilias Giannopoulos
Project Manager & Tech Master
Giorgos Vagiakis
(Non) Formal Educator
Athanasia Karamerou
Eco-educator
Despoina Rafailidou
Project Manager
Panagiotis Mamouzakis 👨🏻‍🚀
Trainer
He is our president and the initiator of our Coop. Even though he says he doesn't like authoritative roles he secretly enjoys it. In his professional bio, he introduces himself as a trainer who trained in 4 continents but we only have seen photos of him doing holidays in 5 of them.
He has been messing with non-formal education the last 23 years and he has experience in many of our educational streams, from outdoor education to visual media, but most of all he enjoys mixing things up like bringing elements of challenge, surprise and action into his programs.
He claims that his leadership method is Laziness that's why he occasionally works secretly on his tasks to prove that. His favourite phrase is "I have an idea!" and this usually brings us reactions of WOWs and headaches at the same time.
He is the swiss-knife of our Coop and every time there is a person mentioned in our conversations, it's very likely he already knows it. Do you have an idea and don't know how to bring it in life? Text him and he will tell you but be ready to receive strong opinionated feedback on how this can work since his superpower is putting pieces of puzzles together, connecting people, ideas and projects.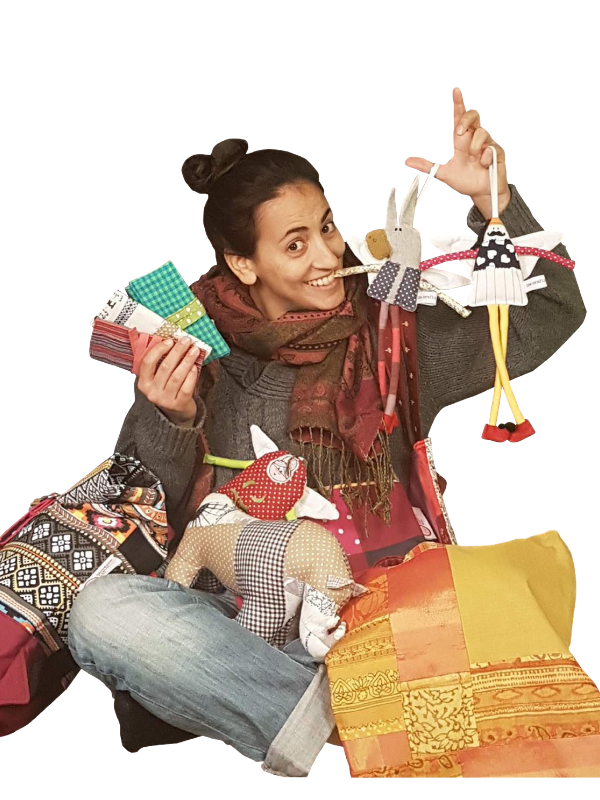 Katerina Mitrakou 👩🏻‍🚒
DIYer
She is a lawyer by degree and crafter by soul and she comes with all the pros and cons for both of them. She lives by the life motto "the good result always takes time" so if you expect an answer from her be patient and prepared to receive a long email with all the details in chronological order clarifying all the matters and potential dimensions of your inquiry. That's why she is the "Law (Money) & Order" of our coop, even though she is hopelessly trying to get rid of these roles.
She likes all her things organised and she can live in a mess until she finds the perfect way to organize them. She would love it if the day had more hours because her creativity is undeniable and she literally wants to do everything that's on YouTube. From crazy home (or office) frugal DIY renovations with power tools, to video animations, to giving life to old fabric by making them pieces of art with a story to tell, to old things restorations, to gardening hacks. For some people she is a hoarder, for us she is an artist who can craft everything.
Giorgos Vayiakis 🤹🏽
(Non) Formal Educator
He is our General Secretary and even if he doesn't actually know what that means, he does everything that is needed to support the other cooperatives.
Yiorgos was always busy with "what do we play next?". He definitely hates sitting at a desk even though he is a Mathematician. For this reason, he gamifies learning with unpredictable results and he can win both sides in debates about formal vs non-formal education.
He spends half of his day in a car driving around Athens and he has all his life plans on Google Calendar. He wishes one day to become a psychologist and he is part of a theatrical team to enhance skills to pretend to be a psychologist until he actually becomes one. If you meet him, make a circle around him and we promise that he is going to start giving you instructions for a game.
Ilias Giannopoulos 👨🏼‍💻
Project Manager & Tech Master
Even though he is the youngest cooperative, he is our Erasmus+ mobility evangelist. Most likely he has already appeared somewhere on your Facebook newsfeed because he likes to spam people with Youth Exchanges, Trainings, Studies, Placements and Internships.
He is an IT student and the Roes Coop tech-guru, but we don't believe he will graduate until he drains all the European opportunities offered to young people. If you want to extract Roes Coop IT and Technical secrets from him it's easier by offering him a beer and hanging out with him, than trying to hack his systems.
If you reach us through social media and you don't get an immediate answer you can blame it on him, since besides being in charge for implementing our Social Media strategy he is also very social, a fact that led him to be involved (even become the President for a year) in the section of his university of the biggest student organization in Europe (Erasmus Student Network – ESN).
Does he still convince you that he is as serious as he appears here?
Athanasia Karamerou 💆🏽‍♀️
Eco-educator
It's always good to have a control freak to assess quality and management standards. Especially one that has successfully done at least 10 different types of jobs until now. Beyond nagging for professionalism she is also our green preacher.
Every time the word "sustainability" is heard, or a person comes in the office with a single-use plastic on hand, everyone looks at her. Undeniably, her irritated glances, as well as her experience in CSR and sustainability, make our company and our way of implementing our vision way more sustainable. She has several distinctions, qualifications, participations and experiences in several Green-Eco-Bio things, but we don't really know what they mean and this is why we won't mention them by name.
We completely trust her in elements such as hr, project management and project writing because she has proven to be the most successful one in our coop, even though she claims that she hates project management and writing.
Stella Nasiakou 🤸
Educator & Artist
She is the bravest of our Coops since she left the comfort of her home in Thessaloniki and moved to Athens to be with the majority of us in two days' notice.
Educator by profession and inclusion fighter by actions she likes to climb trees and ropes hanging from the ceiling. Aerial sports are the thing for her because earth can be too much sometimes. She likes to go through life with recipes of possible ideas and solutions written in bullets and excel files in order to be always prepared for a calculated answer.
When she doesn't know what to say she usually answers in metaphors or shapes. The worst thing you can do to her is to put her on a desk without action. Action for her is moving and moving is performing arts, dancing, acting and learning or teaching through the body.
If you end up in a training with her, because she does that too, most likely she will make you move. Her movement philosophy comes out of the statement that we can change the world through education and that education cannot be static.
Despoina Rafailidou
Project Manager
Noone really knows where she lived, neither the tax offices, until she decided to co-create Roes when she bought a car to fit all her stuff in so she can be not that far away from our HQs.
Mathematician by degree and nomad by actions she quitted from her masters in applied mathematics to work with people in non-formal education contexts. She is the one to blame for the aesthetics of Roes Coop visuals and brand identity by combining her artistic nature and restless soul. She is a master in Canva and all the existing digital tools that can make her life easier.
Her strong skill is management and if a task is not in Asana it does not exist for her. For this reason she is the summarizer of our coops meetings and she brings the focus to the goal.
Joyful and spontaneous she makes her tasks look like vacations and her vacations the best place to work. She says she is not a trainer but we strongly believe the opposite since she prepares everything before the trainings including training the trainers to perform.
meet the team of employees, interns and superstars that help Roes Coop on a daily basis achieve its mission 
Danai Tessa
Project Manager & Communications officer
Melina Papakonstantinou
Project Manager & ESC Coordinator
Katerina Karanika
Project Manager & Researcher
Veronica Spagna
Project Manager
Fani Pavloudi
Chief Admin
Danai Tessa
Project Manager & Communications Officer
Who am I?
I am Danai (narrator voice); You're probably wondering how I ended up here. Well, I never really liked the format of school, even though I did well, so I started looking into other forms of education and non-formal approaches won me over. I am interested in a lot of topics, but my goal is to use non-formal education to explore gender, expression, and reevaluate community and freedom.
A fun fact about me…
I have over 50 plants at home. And when I am not feeling well, I am making crepes. 
What do I do in Roes?
I am a project coordinator and youth worker in Roes Coop, so that means I am coordinating and creating European funded projects. My favorites are about mental health, arts and LGBTQIA+ topics. Also, I am behind the Communication part of Roes, so I coordinate basically how everything looks and feels.
How is it to be here?
Honestly, a roller-coaster of growing and evolving both personally and professionally. I have learned and I am still learning a lot, and I am always grateful that I get to be part of this team.
Katerina Karanika
Project Manager & Researcher
🎙Who am I?
I am Katerina, a graduate of Greek Language and Literature with a Master's Degree in the same field. At the same time, I am certified in Special Education and Cultural Management. I am highly interested in intercultural dialogue (during the past and the present!) and the creation of equal opportunities for everyone.
🎙 A fun fact about me…
Languages for me represent the very vehicle for the exchange of ideas, visions and culture. For that reason, language learning has been a vital part of my life. I find it fascinating, when I am able to understand the mother tongue of someone, as I believe that this is the only way to truly get to know someone or when I can read a piece of literature written more than 1000 years ago somewhere in the Middle East. Since now, I have studied (and continue studying) english, french, german and farsi, while I can also work in classical languages, like ancient greek, latin and syriac. 
🎙 What do I do in Roes?
In Roes, I am a project coordinator and youth worker, coordinating and writing EU-funded projects focused on different target groups and topics, always in the context of non-formal education.
🎙 How is it to be here?
Since the very first moment, I have felt welcomed in the Roes team, which I treasure deeply. It's an inclusive place, where one feels safe to ask questions and ask for guidance -a safeplace for learning, and at the same time be their true selves. I am happy that I can call myself a part of this amazing team.
Veronica Spagna
Project Manager
🎙Who am I?
Hello! My name is Veronica, but you can call me Vero. Italian of origins and work in progress to be Greek by adoption. I started my journey with Roes as an intern and after more than 6 months of amazing and fruitful collaboration I have been fully employed. More facts about me: Master Degree in Local and Global Development, DIYer and Dancer in the rest of the time!
🎙 A fun fact about me…
I am addicted to sticky notes, the more colorful the better. I also have the habit to go barefoot while at the office. 
🎙 What do I do in Roes?
I am the keeper of the Pen Power in Roes.  I am leading what we call the Writing Department. Here, I'm primarily supervising and creating european project proposals and supporting teammates and interns who have the desire to create their own projects. Meanwhile I am also involved as Project Manager and proofreader for the team. 
🎙 How is it to be here?
In Roes I found the warmest and the amazing team ever! I instantly felt welcomed and deeply connected with the team at my arrival one year ago. Here I found the possibility to put my soul in my work and to keep growing and transforming. 
Melina Papakonstantinou
Project Manager & ESC Coordinator
🎙 Who am I?
I am Melina, and I love talking and dancing with people and exploring the world together in different ways. Sometimes I also love not to talk with people at all. I am passionate about people's intercultural opening through cross-cultural learning, which is why I enjoy traveling so much. I joined the Roes Team some time ago and I couldn't be happier about it. 
🎙 A fun fact about me…
I love the sea but still terrible when it comes to diving and water games skills. I am still struggling with keeping my breath underwater…
🎙 What do I do in Roes?
I am a project coordinator and youth worker in Roes Coop. The projects I'm involved in are so diverse but let me tell you my favorite ones are those related to arts and embodied learning!
🎙 How is it to be here?
I feel very thankful for being a member of the Roes Team. It has given me the opportunity to work in a very creative and cozy environment while at the same time it challenges me to develop my skills, improve my sense of initiative and finally find my own path.
Fani Pavloudi
Chief Admin
🎙️ Who am I?
That's an annoyingly deep and deeply annoying philosophical question. But ok.
My name is Fani, I studied and I teach greek and ancient greek, I create art and art from art, literature and writing fascinates me -as I think words could change the world, I like to dance and jump in the air, I love food and music, animals and promenades, movies, clouds and people, probably all of that in this particular order. I hate smalltalk and I dramatize life to make it less boring. Tada!
🎙️ A fun fact about me…
Why not more? 
I was forced to look fun in that photo. 
I think "chief" sounds like my cat just sneezed.
When I walk with my headphones on and think nobody is there, I sing really loud.
🎙️ What do I do in Roes?
Annoy people with my jokes and soul posture, excel in data entry and fun puns, whine, correct things others do wrong, email people for stuff, make lists for things I have to do and then check things out of that lists, steal lemon humus from the fridge, gain new knowledge about almost everything, transfer new knowledge about almost everything to my colleagues, while coordinating the so called flaw and hoarder department.
🎙️ How is it to be here?
For the first time in a working environment, I feel safe and almost anxiety free, ready to explore new opportunities, personal dynamics and meet interesting and creative people* who are willing to fight for a better future. 
*like the ones you read about on this page
Roes Coop team have commit to work and create based on the values below
Meraki
We do something with soul, creativity, or love. We put something of ourselves into our work.
Cooperation
We unite our strengths and expertise, therefore we bring a variety.
Sustainability
We are committed to supporting the environment, the human resources, and the economy around us.
Effectivity
We make simple actions with a significant impact.
Creativity
We are turning new and imaginative ideas into reality.
The organisations and initiatives that Roes are committed to support and back them up when needed.
The organisations and people behind them that Roes are grateful have them on their side.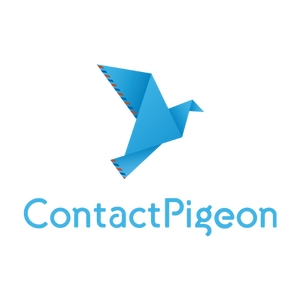 The organisations and people behind them that we join forces and grow together.